Energy efficiency is the first step toward achieving sustainability in our homes. Not only does it help control rising energy costs, create safer and healthier environments, reduce environmental footprints, but can also have a significant impact on increasing the value of a home.
Through simple yet comprehensive energy assessments, Leland Construction can evaluate the energy usage of a home, suggest appropriate energy savings solutions, and partner with the homeowner to determine the best plan for putting these options into action for their particular home's needs and personal goals.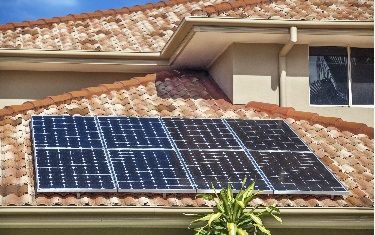 These projects may include any of the following:
Attic and/or wall insulation upgrades

Blown-in cellulose or spray foam insulation

Air sealing

Duct sealing & energy efficient duct design

Energy efficient HVAC upgrades

Indoor air quality improvements

Sustainable building materials

Renewable energy installation

…and more
Leland is an active and participating contractor in Energy Upgrade CA, a state-wide program offering rebates to home owners to make their homes more energy efficient. We guide our clients on how best to utilize this important program and we'll work directly with Energy Upgrade CA to get our client's their refunds – which can be up to $4500!